Full Coverage
Return/Exchange Policy
The Following Reasons Are Covered By Our 90 Day FULL COVERAGE Return/exchange Policy. (We Will Be Responsible For The Return Postage Fees And Replacement Fees).

The product customization information does not match or an error in customization.
Poor product quality or a defective product
o(e.g. open lines, broken, stained, unclear pictures, rendering or lettering, etc.)

Wrong or mismatched size.

Wrong or lost shipment.
Limited Coverage
Return/Exchange Policy
The Following Reasons Are Covered By Our 90 DayLimited CoverageReturn/exchange Policy. The Customer Is Responsible For The Return Postage Fees And Replacement Postage Fees. Shipping Fees Are Non Refundable. A 30% CustomizationFee Based On The Unit Price Of Each Of The Returned Product Shall Be Deducted When Processing The Refund.

Chose The Wrong Size for the Product.

Personal Reasons due to personal taste, changed mind etc..
The following reasons are NOT covered by our 90 day return policy. We are not liable for these issues.

Product Damage Caused By Exposure To Corrosive Substances Or Chemicals.

Product damaged by misuse, mishandling, or poor maintenance.

Items that have been used, worn, or soiled and damaged resulting from customer's handling.

Not the product itself, but only the other items or gifts included with the order.

Products that exceed the return processing time limit (90 days after the order is signed).

Coupon code or gift card.

Product damage caused by exposure to corrosive substances or chemicals.

Product damaged by misuse, mishandling, or poor maintenance.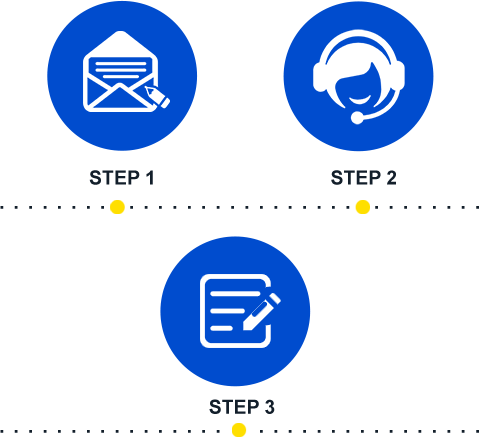 After receiving your returned item, we usually process your return within 1-3 business days. You will receive an email notification and you are required to reply to the email as soon as possible after receiving the notification.

We usually begin processing refunds within 1-2 business days of receiving a return, order cancellation or any other reason for a refund. Refunds will be processed using the same payment method as when you purchased the product, unless we have expressly agreed, in our sole discretion, to use a different payment method. Notwithstanding the above, regardless of payment method, all refunds must be deposited into an account in the name of the original payment method account holder.

Explanation of refund time: Please note that it may take additional time (approximately 10 business days) for the refund to be reflected in your account. The timing of the refund will depend on the billing cycle of the payment gateway (e.g. your credit card billing processing cycle) or your financial institution. If we have made a refund in our system, but the refund has not reached your account for more than 10 working days, please contact your payment method provider or financial institution to inquire.
If you have any questions, please feel free to contact us via email:
[email protected]